Flexscreen is made of phosphate enhanced spring steel coated with an exterior grade, high performance PVC which provides outstanding scratch and weather resistance.
The mesh is made of featured strong and durable insect screening material woven from permanent glass yarn coated with a protective vinyl to
effectively keep those pesky bugs out while letting the fresh air in.
Step 1
With the window in the open position place the screen in place.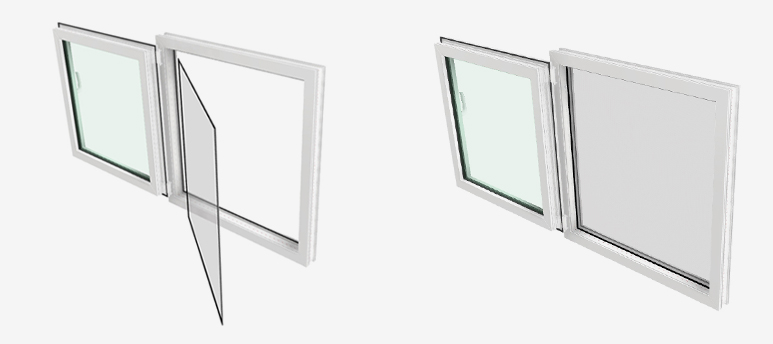 Step 2
Secure the screen with the screen clips by pushing the clips down and under the lip of the window as shown.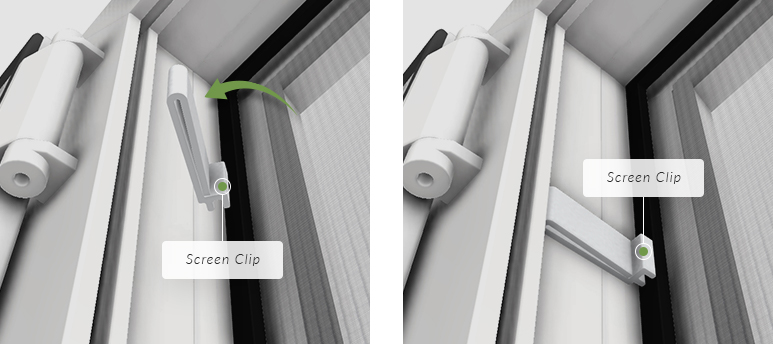 Step 3
Add all the clips.