Lamination
Lamination is the technique/process of manufacturing a material in multiple layers, so that the composite material achieves improved strength, stability, sound insulation, appearance, or other properties from the use of the differing materials, such as plastic.
In windows/doors industry, lamination means applying an extra film on one or both sides of the profiles to make appearance change on interior or exterior sides and extend the lifetime of surfaces.
Continental Cool Color PLUS Films
Several decor variations which allow you to individually design the facade
New cool-colors technology guarantees improved performance as well as a longer life span of the surfaces
Cool-colors perfectly combine function and design: The special patented pigments mea- surably reduce the surface temperature of laminated window profiles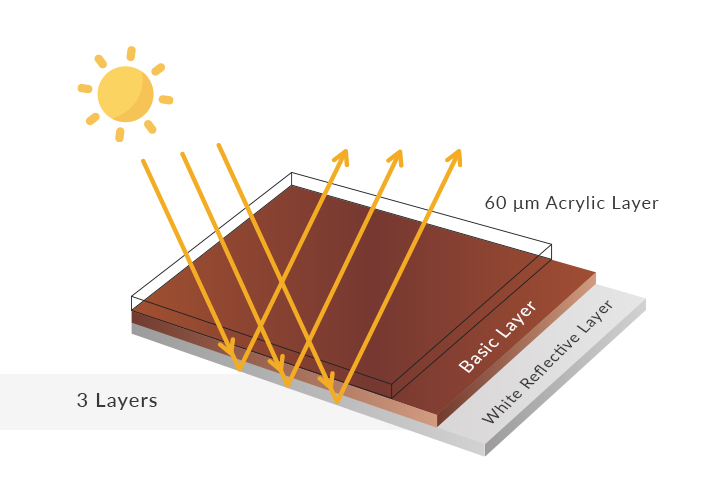 In contrast to conventional cool colors films, the cool colors PLUS film consists of three layers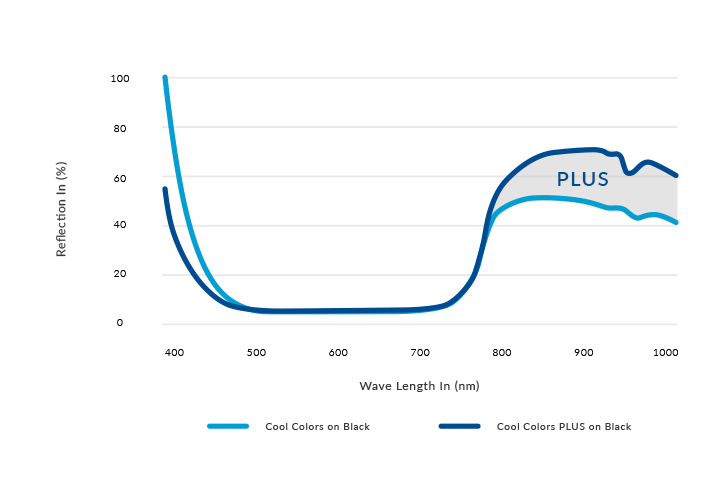 Theoretical mode of operation coll colors and cool colors PLUS on black
Innovative
Colored films basically can only reflect a part of the IR radiation. Therefore part of the radiation also hits the substrate under it. If this substrate is dark, the IR radiation will be absorbed and converted into heat. With cool colors PLUS this is prevented by the white lower film which has excellent reflective characteristics. This results in best possible values in reducing heat absorption, so even dark colors can be used in hot regions without concern. The technology also achieves excellent results in weathering due
to its innovative, 60 m thick acrylate layer with outstanding UV-protection characteristics.
Functional
In comparison with existing heat-optimized solutions on the market, cool colors PLUS achieves 5 řC better results in thermal measurement. This improvement allows much more possibilities in window construction with colored profiles. Because of this extraordinary characteristic, the film qualifies itself for the use in extreme climate regions all over the world.
Safe
Cool colors PLUS not only achieves excellent values in the reduction of heat build-up, but also in weathering. Therefore, a worldwide warranty up to 10 years applies for cool colors PLUS, so the cool colors PLUS films are the first choice for coating outdoor components in hot climate zones.