The Eurotek Secure-Vent striker accessory provides a 7-millimeter gap between the top of the sash and frame when the handle is moved to the 45°position. This allows the sash of an operable window to tilt slightly for ventilation, while the unit's hardware remains in the locked position.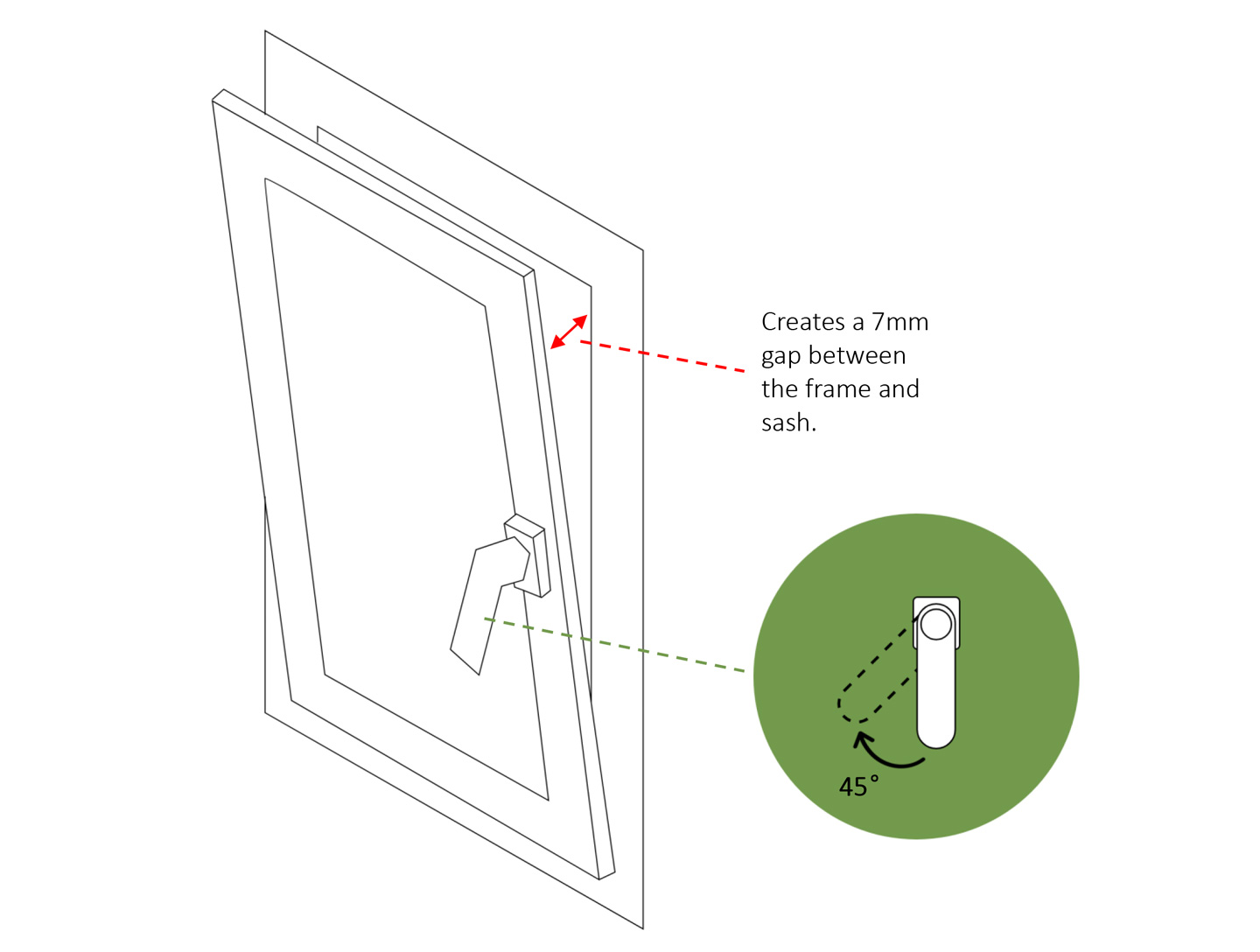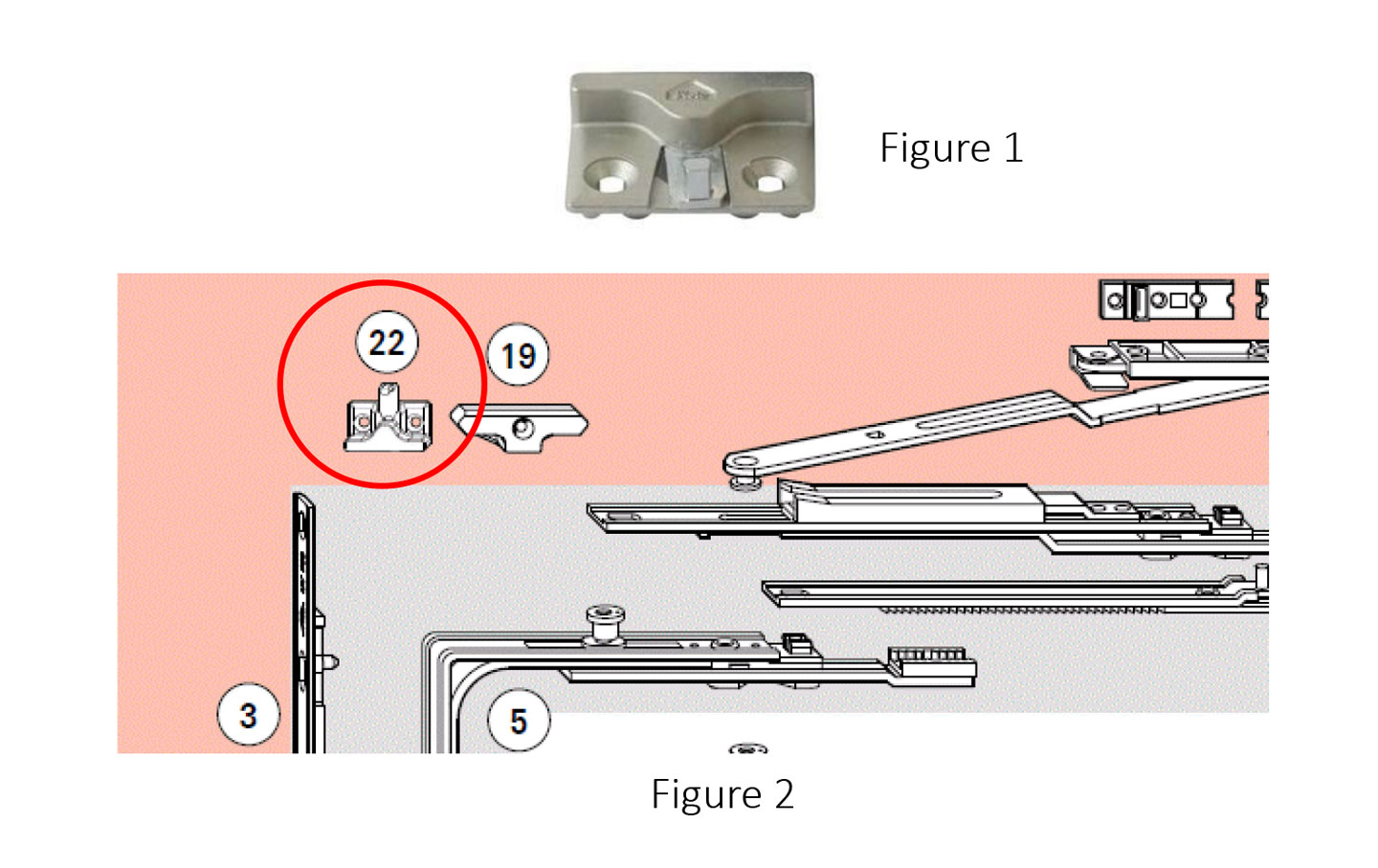 The installation of the Secure-Vent Striker requires two (2) self-tapping screws which fix the component to the steel reinforcement found within the vinyl profile (the position is displayed as item 22, Figure 2) at the top corner of the unit.
The Secure-Vent Striker was tested on a standard Tilt & Turn window manufactured by Eurotek Windows & Doors. The available air opening created can be calculated by the following equation:
Air Opening (Sq. Inch) = 0.2756 X Sash Width (in)
The result will be in square inches. For example, a sash with 18 inches of sash width will have an air opening of 4.96 square inches. Due to the component's horizontal central-point movement, the handle position is not required to be exactly at 45° to perform its function.
The component most notably eliminates the need to mill out segments of the steel reinforcement and main profiles which are necessary steps when incorporating a trickle-vent into a window system. This non-invasive procedure also does not impact structural integrity or performance. Pricing is also significantly less than that of the trickle-vent due to smaller hardware and ease of installation. The Night-Vent Striker has proven to be a practical solution for building codes requiring fresh air ventilation.